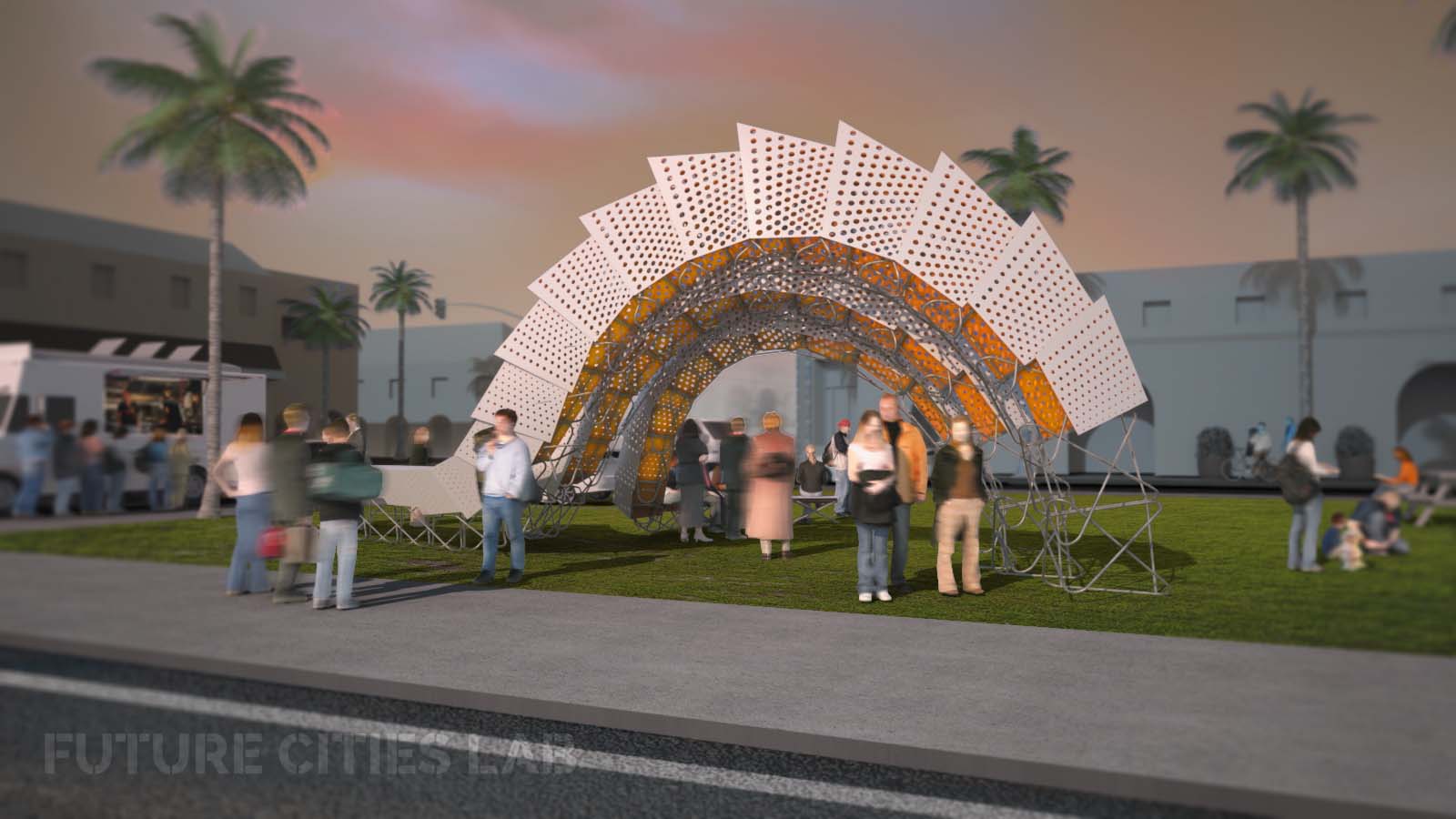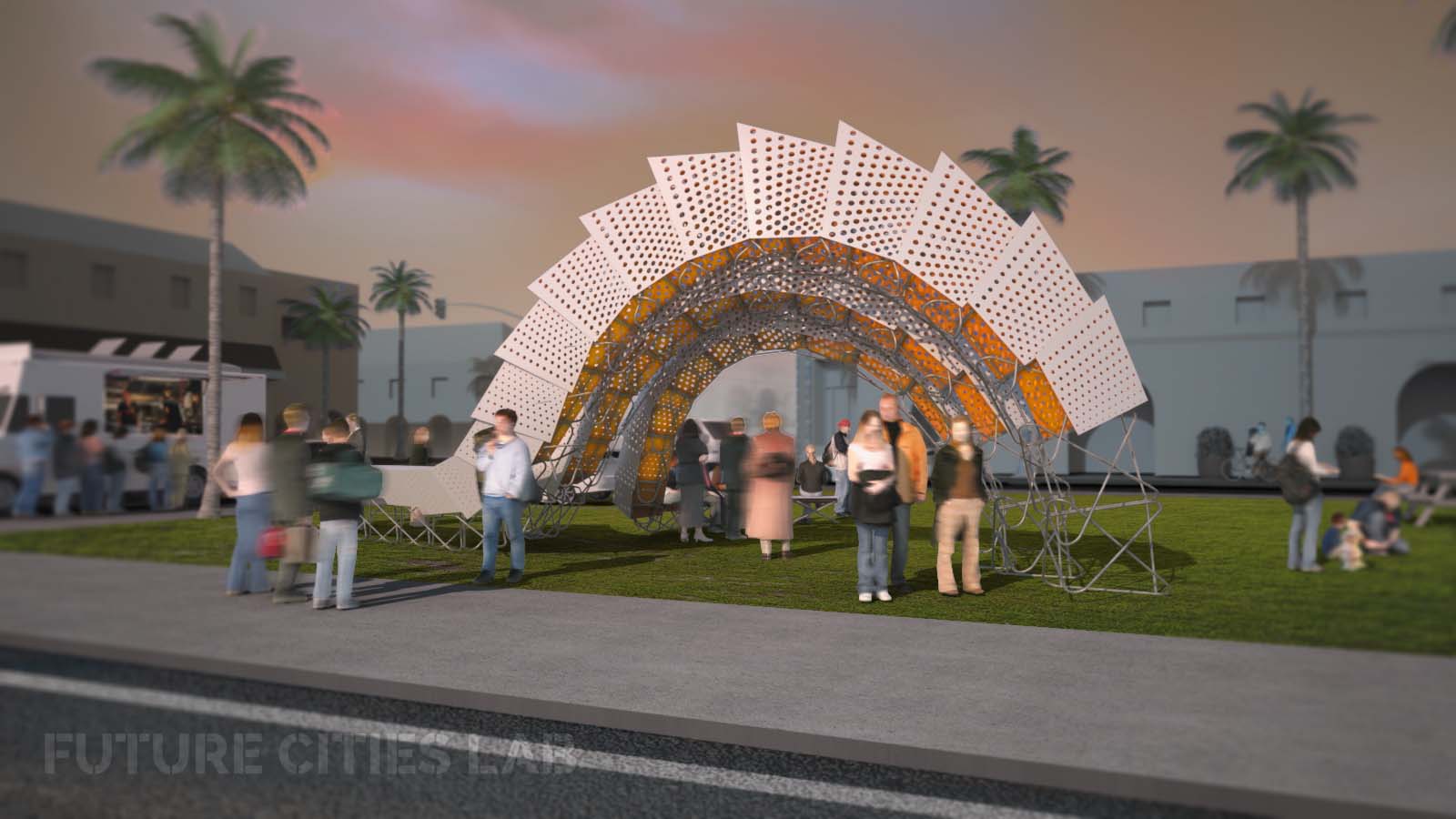 STRATAFORM
HOW CAN A PUBLIC ART PAVILION BE BOTH monument AND COMMUNITY ACTIVator?
Strataform is a sculptural pavilion and community activator. It is at once a gathering place, a sculpture, an archway, an amphitheater, a workshop surface, a shade structure, and beacon. Its vaulted faceted form is defined by outwardly expanding perforated shells that welcome the community to explore, engage and create. Constructed using cutting-edge design and fabrication techniques, the pavilion will create a dynamic and innovative community hub.
Engagement: The pavilion is an open structure that is capable of engaging sites in multiple ways. The main archway creates a space suitable for large or small gatherings while the wings of the pavilion allow for seating, working, talking and making art.
Flexibility / Durability: The physical pavilion can be adapted to many different sites from urban park to beach to hilltop. It provides shade during the day and transforms into an illuminated beacon in the evening. It is fabricated out of durable salt and sun resistant materials.
Portability / Material Recycle / Reuse: The pavilion is designed to fit into a standard cargo truck. It is made up of a kit-of-parts that can be assembled and disassembled in small chunks by two people. The entire pavilion is clipped / bolted together and can easily be disassembled for recycling or reuse.
Design: Future Cities Lab, San Francisco
Project Team: Jason Kelly Johnson and Nataly Gattegno with Ripon DeLeon, Jeff Maeshiro, Emily Saunders